I redesigned Kaiser Permanente's "Personal URL," previously a simple place to drive people from direct mail. Now, it's truly a site that is personalized, useful, and dynamic. We didn't just redesign this page, we re-envisioned it. Originally this was only intended for new members, but it is going to be rolled out for all 9.3 Million Kaiser Permanente members.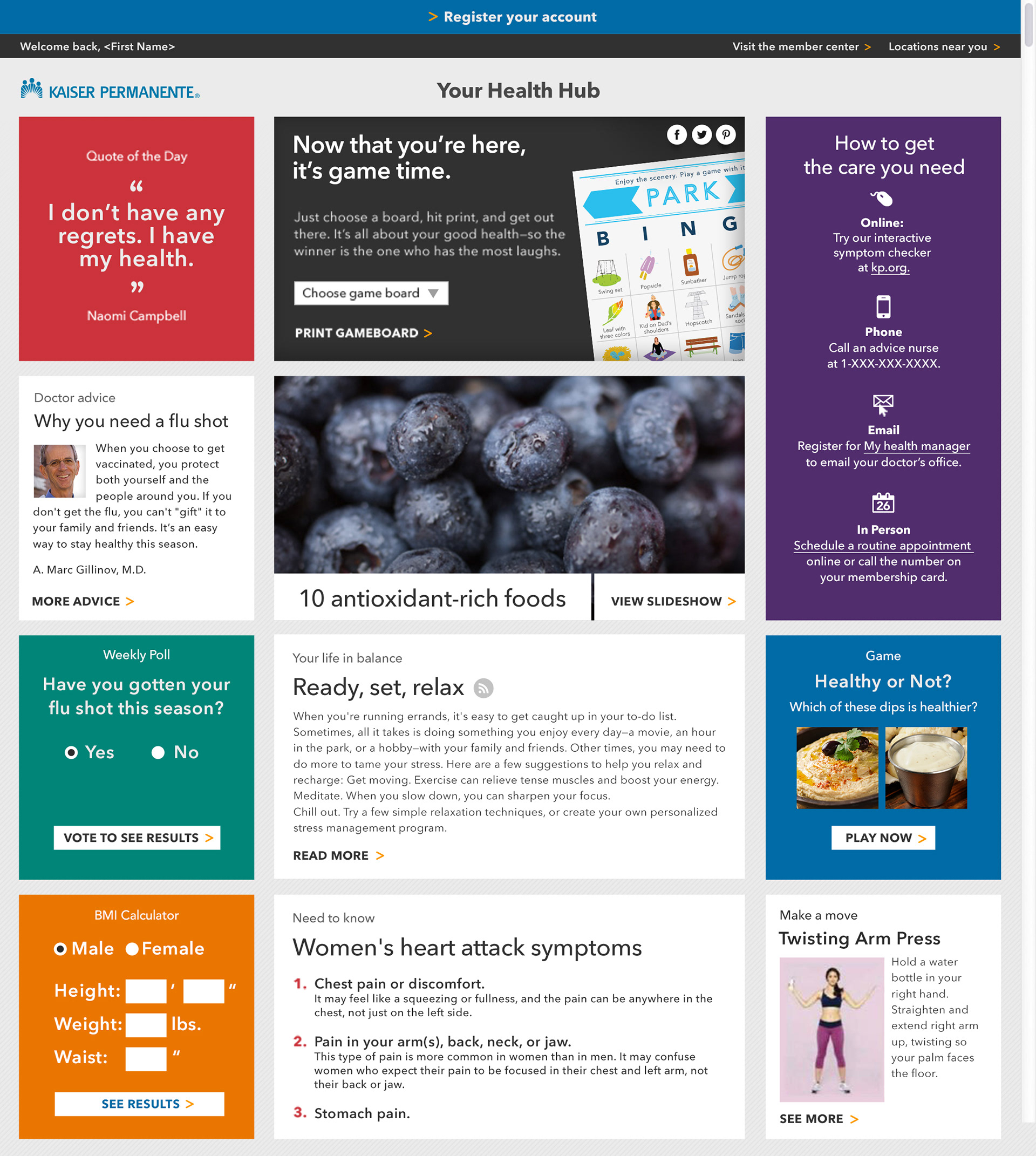 I also worked on a bit of direct mail for Kaiser Permanente. Luckily, they don't always just send letters, they send these great pieces to new and existing members to remind them to stay active and keep playing.
A playful giraffe can live on your desk to remind you of your health goals, and these Bingo cards let you play a game with all time you saved with Kaiser Permanente tools. I also included another direct mail concept for this campaign as well, showing how quick and easy Kaiser Permanente's tools are.